Yehuda Elram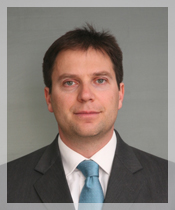 Adv. Yehuda Elram is a partner at Gideon Koren & Co., and specializes in various aspects of real-estate law, property taxation, local and international wills and probates and complicated commercial litigation.
Throughout his career, Adv. Elram held a range of key positions in educational and social Israeli and Zionist institutions. Inter alia, he served as a coordinator and instructor in the educational organization 'Gesher', as manager of "Lev Echad" Community Crisis Aid, and as a management member of Ein-Prat – theIsraeliAcademyfor Leadership.
Adv. Elram was admitted to the Israel Bar Association in 1995. He holds an LL.B. degree from the Hebrew University of Jerusalem and an M.A. degree in education and Jewish leadership from the Jewish Theological Seminary in 2002.
Adv. Elram is fluent in Hebrew and English.
Back to attorneys