Ori Shorer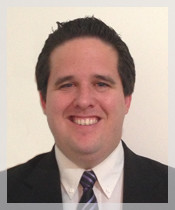 Advocate Ori Shorer is a senior associate at Gideon Koren & Co.
Advocate Shorer has wide experience in commercial and civil litigation and deep and thorough knowledge of these disciplines.
Advocate Shorer specializes in intellectual property disputes and had appeared in the Israeli civil courts for various legal issues, including civil proceedings which involved temporary injunctions, oppositions, applications and administrative actions.
Advocate Shorer's practice includes commercial litigation, specifically in relation with copyright infringement issues, intellectual property (trademarks, patents etc.) and libel claims.
In recent years, Advocate Shorer has successfully reached several precedential court rulings in legal cases which were under his direct responsibility and care (e.g. fonts).
Advocate Shorer provides legal advice to private companies and individuals on commercial and civil matters and practices intellectual property litigation. In addition, he has vast experience in labor law (trade secrets, employee inventions and copyright), including appearances in regional labor courts and the supreme labor court.
Advocate Shorer has been a member of the Israeli Bar Association since 2007 and holds an LL.M degree from Shaarey Mishpat college in Israel (2006).
Advocate Shorer is fluent in Hebrew and English.
Back to attorneys