Jonathan Coren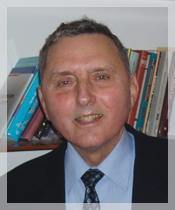 Jonathan Coren is of Counsel at Gideon Koren & Co. He practices various aspects of Civil and Commercial Law and Litigation.
Jonathan holds a B.Sc. SpecialDegree in Mathematics (1st Class Honors) (1967) from University College London and an M.Sc. in Mathematics (1968) from Queen Mary's College London.
Between 1968 and 1970 Jonathan served as a Science Research Council student in Mathematics in King's College London.
During 1970 and 1972 he held a lecturer's position in Mathematics at South Bank Polytechnic London.
In 1975 Jonathan qualified as a Solicitor of England andWales after completing his studies at theCollege ofLaw (Lancaster Gate) (2nd Class Honors).
For two years thereafter (until 1977) he was employed as a solicitor by a largeWest Endcommercial firm.
Jonathan made "aliyah" to Israelin 1977 and in the same year was admitted to The Israel Bar Association. Until 1980 Jonathan worked as an associate in one of Jerusalem's largest law firms.
Since 1980 Jonathan has been a self-employed advocate.
Jonathan is fluent in Hebrew and English.
Back to attorneys