Joel Yaakov Katzin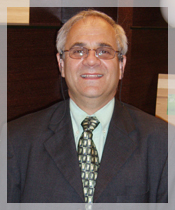 Adv. Katzin is a partner at Gideon Koren & Co., and specializes in Personal Status, Family Law and Inheritance Law.
Adv. Katzin is a certified mediator, and provides legal counsel and representation on civil litigation and mediation cases.
Adv. Katzin is an experienced lecturer on personal status and family law, and has lectured before many versatile forums, inter alia, at professional courses given by the Israel Bar Association and the American CLE's at various Israeli and American academic institutes, and has taken part in the Hebrew Union College team.
Adv. Katzin has been a member of the Israel Bar Association since 1990 and holds an LL.B degree from the Hebrew University of Jerusalem (1985) and an M.A degree from the Jewish Theological Seminary,New York(1989).
Adv. Katzin is fluent in Hebrew and English.
Back to attorneys