Amitay David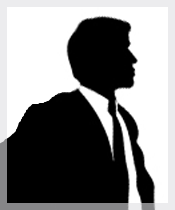 Advocate Amitay David is an attorney Gideon Koren & Co.
Advocate David has extensive knowledge of various fields of law, in the civil and commercial fields.
Advocate David has wide-ranging knowledge and experience in the fields of real estate, planning and zoning, commercial guidance to corporations and associations, labor law, as well as sports and communications laws.
Advocate David took part in recent years in managing complex litigation civil cases as well as planning and construction cases, some of which gained major media exposure and coverage.
Advocate David regularly accompanies corporations and associations, and represents them in all levels and instances of the Courts of law.
Advocate David graduated with a law degree summa cum laude, and passed the Israel Bar exams with honors, and he is currently completing his master's degree at the Hebrew University in Jerusalem.
Advocate David is a member of the Israel Bar Association since 2013.
Back to attorneys