Alon Oz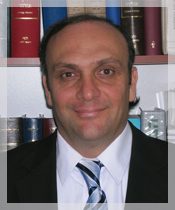 Alon Oz is a senior associate at Gideon Koren & Co.
Alon specializes in the fields of Civil and Corporate Law, Torts and Execution of Judgments.
He earned his LL.B. in 2000 and was admitted to the Israel Bar Association in 2001 after completing his articles with the Magistrate's Court in Netanya.
Alon conducts litigation in a variety of fields of Israeli law, including Civil and Commercial Law, Tort cases and Execution of Judgments, Traffic Law, as well as non-felony criminal cases.
Alon is a Certified Public Accountant and also holds a Bachelor's degree in economics. He is also a qualified mediator specializing in civil conflicts and family conflict mediation.
Alon is fluent in Hebrew and English.
Back to attorneys